Give with Confidence! 100% of your donation will go directly to Ethiopian wolves.
If you are in the USA, help us is via the Wildlife Conservation Network.
If you are in UK, donate through the Born Free Foundation
You can also donate via the Canid Specialist Group using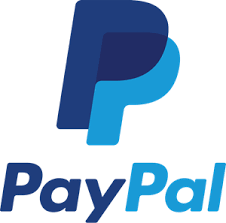 in Euros, in GBP or US$
Join the HOPE campaign!
This is the time of the year when we look back, take stock, and project into the future; when we feel grateful for the good things that took place and commit to new ones. As 2017 comes to an end, we bring you a message of hope.
This was a year when many wolf packs bred profusely, bringing the assurance of new life; team members completed their degrees, becoming the strong leaders that conservation needs; and years of research and field tests culminated, with the innovation of oral rabies vaccines to save many wolves from a dreadful death.
This encouraging end-of-year balance was possible thanks to many generous supporters, who made it possible that our teams get the job done.
Looking ahead, we will build on the achievements of 2017 and aspire to ensure that all wolf packs breed every year, that our teams grow in confidence and expertise, and that no more wolves die from disease.
Help us keep alive the dream of a better future for Ethiopian wolves by supporting EWCP.
With best wishes for 2018,
The EWCP Team
$20 buys a pair of gloves – temperatures regularly plummet below freezing in the highlands where the wolves live
$50 buys waterproof jackets and trousers – it rains pretty solidly for 8 months of the year and our teams are in the field no matter what the weather!
$200 pays for one Nature Club project in a remote school in the highlands
$300 pays for one Wolf Ambassador for a year –they are our eyes and ears in the most remote mountains
$1,000 pays for the vaccination of domestic dogs in one village next to wolf habitat- dogs carry fatal diseases such as rabies and canine distemper
If you want to discuss other ways to support EWCP please contact us.